StudyAdelaide Events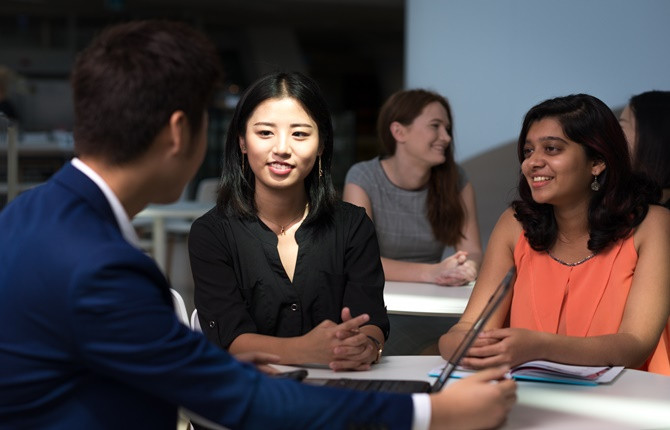 Enhance your skills and knowledge to support your employment goals with our Adelaide Career Advantage Program.
Our workshops are designed to give you an advantage at every stage of your career - from part-time to graduate employment, and free access to experts in all aspects of employability.
---
How to Network Effectively
Wednesday 19 May 2021, 3.30pm - 5.00pm
Many people struggle with networking. Many are unsure about how to start a conversation, how to join a conversation and when to exit a conversation. This workshop will cover many aspects of networking including small talk, using your pitch, listen more and talk less, and other hints and tips that will help you in any professional event.
---
Register now
---
Past Sessions
Resume and Cover Letter
Tuesday 2 March 2021, 3.00pm - 5.00pm
This workshop is to help you improve your resume, learn how to identify job requirements and how to write a cover letter that gives you a better chance to reach the interview stage.
Registrations closed
---
Career Summary and Elevator Pitch
Tuesday 23 March 2021, 3.30pm - 5.00pm
This workshop will help you make the best first impression with employers. One of the first things recruiters and hiring managers will read in your resume is your career summary or personal statement. This is the hardest part to write and one that can make all the difference to how you are perceived by employers. Let's work together to craft your career summary, so you can clearly highlight what differentiates you from other candidates. We will also look at how you introduce yourself to others. With preparation and practice of your elevator pitch for when you are meeting new professional contacts.
Registrations closed
---
Job Search Strategies
Thursday 8 April 2021, 3.30pm - 5.00pm
This workshop will cover a number of different strategies that others have tried and worked here in Adelaide. It will still take hard work, but knowing the right strategy for your industry and degree will help you achieve your goal.
Registrations closed
---
Applying for the Right Jobs Using Your Strengths
Tuesday 20 April 2021, 3.30pm - 5.00pm
We all have strengths. Some we are aware of, some we are not able to easily explain. When we know what our strengths are, we have a better chance to apply for the right jobs. In this workshop, you will identify and consider your top strengths, learn how to include them in your resume and how your strengths can guide your job search, roles you apply for and companies you select.
Registrations closed
---
Interviews
Thursday 6 May 2021, 3.30pm - 5.00pm
In this workshop you will learn what's being evaluated in a face-to-face interview, what are the main questions you are likely to be asked and how to answer them. We will also cover time delayed interviews where you will be asked to record answers to your questions before you get invited to a face-to-face interview.
Registrations closed
---
View all