StudyAdelaide Events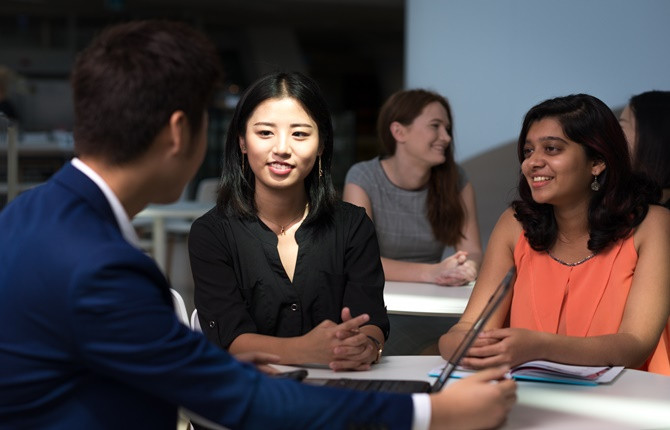 Upcoming Sessions
No-Nonsense Guide to Casual Jobs in Australia
Tuesday 3 August 2021, 3:00pm - 5:00pm | ONLINE
This no-nonsense workshop covers how to apply for casual jobs, the main requirements found in casual jobs in Australia and how to get the qualifications you need for some casual jobs i.e. First Aid, Responsible Service of Alcohol (RSA), National Police Check, Working with Children Check.
We'll also go over your employment rights, the Fair Work Act and the Fair Work Ombudsman, so that you know what's unacceptable when undertaking casual employment in Australia.
---
The ABC of Australian Business Culture
Tuesday 17 August 2021, 3:30pm – 5:00pm | ONLINE
We'll be honest with you. Some elements of the Aussie business culture are likely to leave you scratching your head.
This workshop covers the main cultural differences found in Australian workplaces, and will provide you with some practical tips to help you fit into your new workplace environment.
You'll also hear from a recent international student graduate who is working in their chosen profession who will share with you what they wish they had known before starting work in Australia.
---
The Clever Person's Guide to Using SEEK
Tuesday 31 August 2021, 3:30pm – 5:00pm | ONLINE
If you have sought work in South Australia you're sure to have used SEEK. But have you unlocked the true power of this popular online employment market?
The Clever Person's Guide to Using Seek covers search secrets, jobs with fewer applicants, and how to gather knowledge about companies - the essential tips to know in order to use SEEK to its full potential.
---
Transferable Skills – Identifying Your Selling Points
Tuesday 7 September 2021, 3:30pm – 5:00pm | ONLINE
So you think that you don't have many skills? We beg to differ!
From transferable skills learned in a workplace, to skills you acquired in your home country and at University, you most definitely have qualities that can be transferred to the professional environment.
In this workshop we will help you identify which skills you already have, determine their level and show you how to build them into your resume.
---
How to Ace an Interview
Tuesday 28 September 2021, 3:00pm – 5:00pm
Have you heard of the STAR interview method? Answering interview questions using the STAR method allows you to provide concrete examples, proof, that you possess the experience and skills needed for the job at hand.
Join us for this workshop as we explain the STAR method and show you how to apply the method by participating in a mock interview. As an added bonus you'll also have the opportunity to receive feedback from industry professionals.
We'll have you acing that interview in no time!
---
Speak in Public with Confidence
Wednesday 13 October 2021, 3:30pm – 5:00pm
Public speaking is an invaluable skill, but why does the thought of it leave so many of us shaking in our boots?
Speaking with confidence, clarity, and in an engaging style will not only help you in a job interview, it will also help you talk to strangers and get your idea or opinion across to a new group of people.
This fun and interactive workshop will provide you with strategies you can use to prepare and practice speaking in public. We can't promise you'll leave an expert, but we do guarantee you'll leave the workshop with more confidence around your public speaking abilities.
---
Register Now
View all